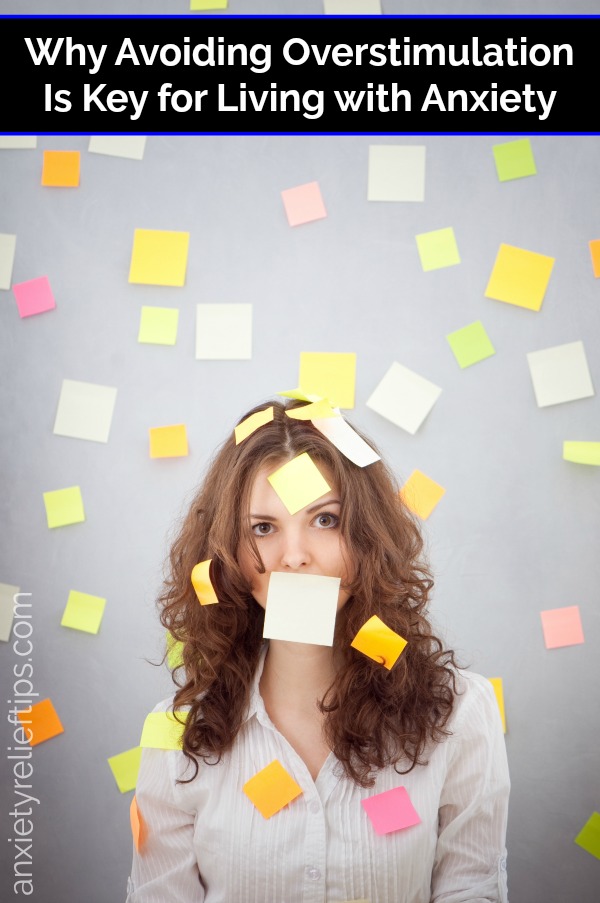 These days, it's very easy to get carried away and be paying attention to or worried about too many things at one time. In a single day, you might be checking the news, various forms of social media, work related information and more.
It can really be overwhelming and overstimulating if you're not careful. That overstimulation is a horrible breeding ground for stress and anxiety, so we want to provide you with tips to help avoid it as much as possible.
We hope you'll find some ideas here to reduce stimulation in your life so you can be more relaxed and less stress.
Stop Being a Busy Body
Far too many people are always doing something at any given point throughout the day. Whether they're playing games on their phones or talking to someone or getting work done, they're always busy doing something they deem important.
Eventually, it all piles up and becomes too difficult to keep up with, often times leading to a lot of stress, which is something anyone with anxiety wants to avoid. One of the main dangers of excessive stimulation is that you might end up losing sight of your priorities and not getting anything done.
By letting other menial things distract you, you start to fall behind on things that you need to do. In turn, you'll feel stressed out because you're not getting the things you need to do done.
So it's important to prioritize and focus on the most important things first before moving onto menial tasks.
How to Avoid Overstimulation
To avoid letting yourself get overstimulated and stressed out, you just need to create some guidelines for you to live by. One that can help you a lot is to set aside a certain amount of time each day for "me time." You might see articles talking about self care. "Me time" is a wonderful form of self care.
Your me time could be anywhere from 15 minutes to an hour (or longer), depending on what you feel is appropriate for you. During this time, don't talk with other people and don't use your phone or any electronics, just take some time to relax and do nothing for a bit.
Another common method of avoiding overstimulation is to cut out social media, or at the very least, limit yourself to certain times when you can check it. Instead of refreshing Twitter constantly, check it maybe twice a day at times when you're not working or doing something important. Social media has been known to aggravate anxiety, so you should keep it in check if you find it overstimulates you.
Cut Out the Distractions
If you want to cut out the stimulation even more, you can delete non-essential social media apps and games from your phone. It doesn't even just have to be social media. Anything that you find distracting you throughout the day too much is something that you may consider getting rid of. Farmville, anyone?
If it happens to be people who are distracting you constantly, don't be afraid to tell them about how you're feeling. They'll likely be able to understand that they're being a bit too much of a distraction.
Once you start to cut distractions out of your life, you'll notice that you're a lot less stressed out, because there are fewer opportunities for things to go wrong that you can stress out over.
These are just a few tips to help you avoid overstimulation in your life. It's important for people with anxiety to avoid becoming overstimulated, so we hope these tips will help.
Do you avoid over stimulation to help with your anxiety?