There are plenty of things that people use or do to relieve stress and anxiety. Some people may practice yoga or work out, while others may sit back and watch a movie with their family.
One method of relieving stress for some others is to take nice long naps or go to sleep early, mostly because it's where they feel the most comfortable and don't have to think about anything. Yet others use apps that help with anxiety.
Other people follow these ways to stop a panic attack.
However, problems can arise when stress follows you even when you're trying to sleep. You might find yourself waking up in cold sweats after nightmares, or you may not even be able to fall sleep at all.
To solve this common challenge, some companies have started to make weighted blankets.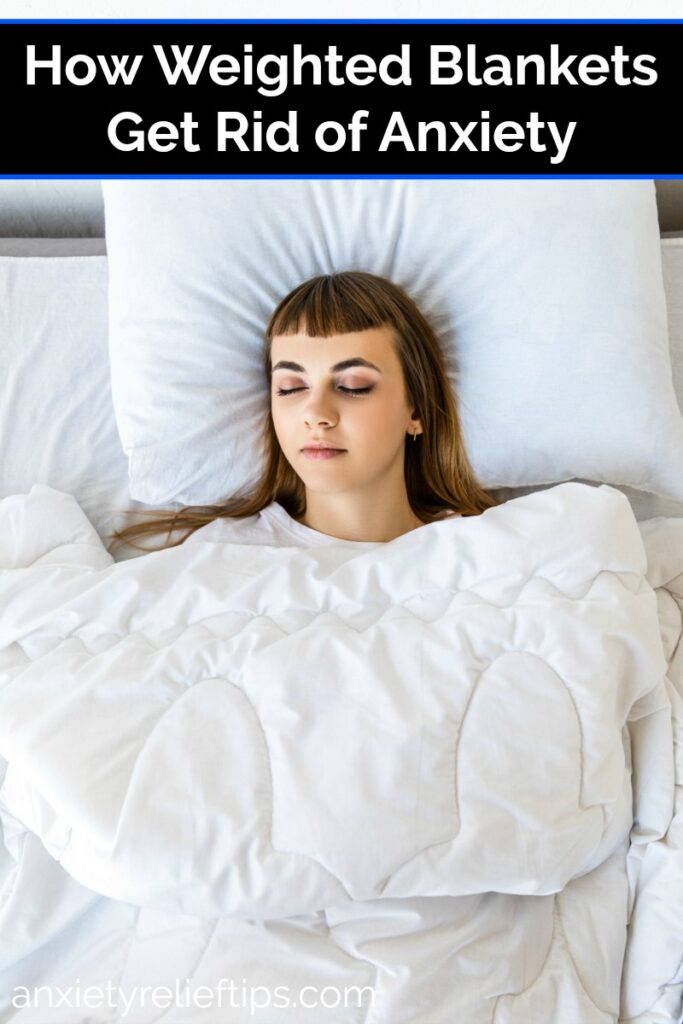 Weighted blankets are a fairly simple concept. They're essentially blankets that are made out of dense, yet soft materials so they're heavier while being the same size as regular blankets, and just as comfortable.
There are wide range of sleep-inhibiting symptoms that weighted blankets can help solve. First, they will help stop you from moving around so much while you sleep. Some people are very active sleepers, and are constantly fidgeting around, tossing and turning while falling asleep.
This makes falling asleep take a lot longer than it should and might result in you getting less sleep than you want to. Another major issue that prevents sleep is anxiety. When you're stressed out and anxious, you'll find it difficult to go to sleep thanks to your increased blood pressure, high heart rate and thinking about so much at once.

Weighted blankets induce the same effect on us psychologically as someone giving us a hug. It's calming, warm, and helps us not worry so much about the stress we're undergoing. Weighted blankets induce the same effect on us psychologically as someone giving us a hug. It's calming, warm and helps us not to worry so much about the stress we're under.
This helps you fall asleep much quicker instead of staying up worrying about what you're going to do about a stressful situation. Sleep is incredibly important if you want to remain emotionally and mentally sound, and if you wan to ward off unwanted anxiety attacks.
A lack of sleep can not only cause a lot of anxiety on its own, but it can also make you more susceptible to outside sources of stress that lead to anxiety attacks. Eventually, these multiple sources of stress combined will start to eat away at you very quickly.
When you get more sleep, you'll discover that you're even more productive throughout the day. This can help eliminate one source of anxiety by not having as much on your plate to worry about. You'll also be more awake throughout the day, which does wonders for your mood. A positive outlook can help reduce stress a lot, and it'll help brighten the days of those around you.
If you haven't tried a weighted blanket as a solution for your anxiety, give it a try. You might be surprised by how well it works
Have you used a weighted blanket for anxiety?