The modern world we live in is one where our phones are practically attached to us everywhere we go. Many people even have a tendency to pay more to their social media than other more important things in life.
Are you someone who is constantly checking your Instagram, Facebook, Snapchat, Twitter or other social media account?
I know that it can be really nice to have the ability to keep in touch with your family and friends so you can check in on how they're doing. It's especially nice when you don't live close to the people you love.
Let's face it. Being on social media can also become pretty stressful at times. Social media anxiety is becoming a really common occurrence.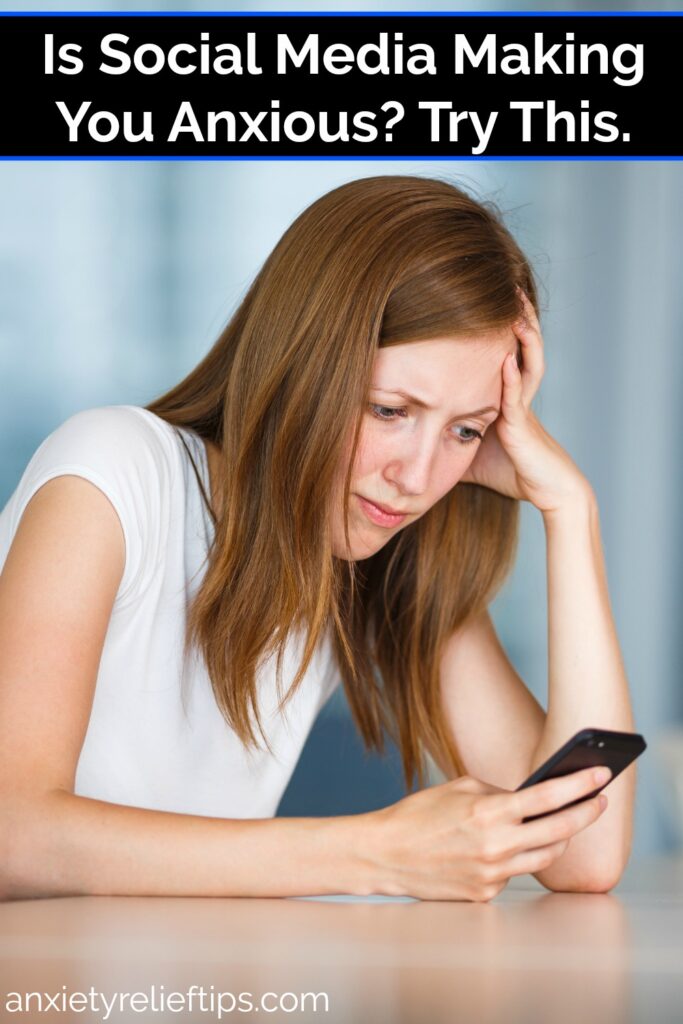 Problem 1: The Need to Keep Up
One particular feature of social media that sometimes makes people feel anxious is the obsessive urge to check your accounts over and over so that you don't miss out on something interesting. We all know how fast social media can move and it's easy to miss something.
The Solution: Be Okay with Falling Behind
Learn to be okay with not seeing every single update that every single one of your friends posts every single day. It's okay to miss something. If it was that important, you'll see or hear about it later.
Problem 2: Fear of Missing Out
Social media has made it easier than ever to see real life photos and videos of places we never imagined visiting. It's led many people to develop a fear of missing out – or FOMO for short.
FOMO is that feeling you get inside when you see all of your friends and acquaintances posting pictures of them doing things you wish you were doing too. Then you sit back and think about how you weren't invited or wishing you had a more interesting life than you do.
The Solution: Bring Yourself Back to Reality
Remember that social media tends to make people's lives look way more ideal and picture perfect than they actually are in real life. Most people tend to only post the very best things that happen in their lives on social media.
Regardless, you may still feel anxious and worried when you experience FOMO. Take a deep breath, walk away from social media and practice some anxiety relief strategies like aromatherapy or art therapy.
Problem 3: Time Suck
This can lead to another major issue that many people complain about with social media – the time suck. Before you realize what you're doing, you may have already spent several hours perusing Pinterest or lurking on Facebook.
You could have used this time in so many better ways on so many more productive things. When you realize just how far you've fallen behind in the things you're actually supposed to be doing, the anxious feelings begin to rise. You know that you could have put that time to better use by tidying the house or finishing that assignment that's due.
The Solution: Unplug
One thing many people have been doing much more frequently these days in order to help alleviate the stress that comes with social media is to simply "unplug." When you unplug, you may close a few of your social media accounts or delete some of the social media apps from your phone, so there's no temptation to get on social media and induce a panic attack.
Many people have had success with this practice and claim it has made them feel so much better about their lives. This, in turn, has helped them to become more productive and active in their lives.
Instead, reach for an anxiety-reducing app or wrap up in a weighted blanket, enjoy a cup a tea and interact with people you love.
When you learn how to better manage your time on social media, it naturally helps to reduce the anxious feelings throughout the day.
Do you experience social media anxiety?